Kennwort windows 7. How do I change password when connected to Remote Desktop? 2018-07-21
Kennwort windows 7
Rating: 4,6/10

1044

reviews
Forgot windows 7 password no reset disk?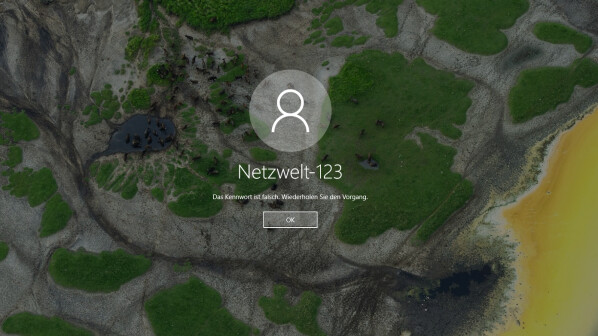 Use your password reset disk to recover the Windows password Vista and Windows 7 allow you to create a password reset disk, which enables you to reset your password without much hassle. It is an easy way to recover Windows 7 administrator password free. At first go through the instruction manual. I don't want to recommend a particular tool here. Using Windows 7 Password Reset Software If there is no reset disk available, don't worry! I restarted her computer, and hit F11 before it completely uploaded. Btw,right after you remove password, create reset disk. Many of us may come across this awkward scenario.
Next
Win. 7: Kennwort USB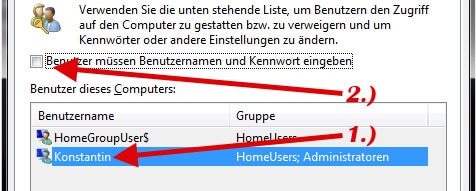 If you hop to 3 computers, it gets even weirder. Now there are 2 accounts when there should only be one. Would possibly replacing the sam file work? There is a small box on the lower left Advanced Options. I don't want to reset the password - as this will create a problem with the other person. Stuart post 79 seems to of have encountered the same problem as me. With this software, you can crack your system login password quickly and easily with several click, no matter which version your Windows 7 operational system is. Wait for a few seconds, Spower Windows Password reset program will start and ready for you.
Next
Win. 7: Kennwort USB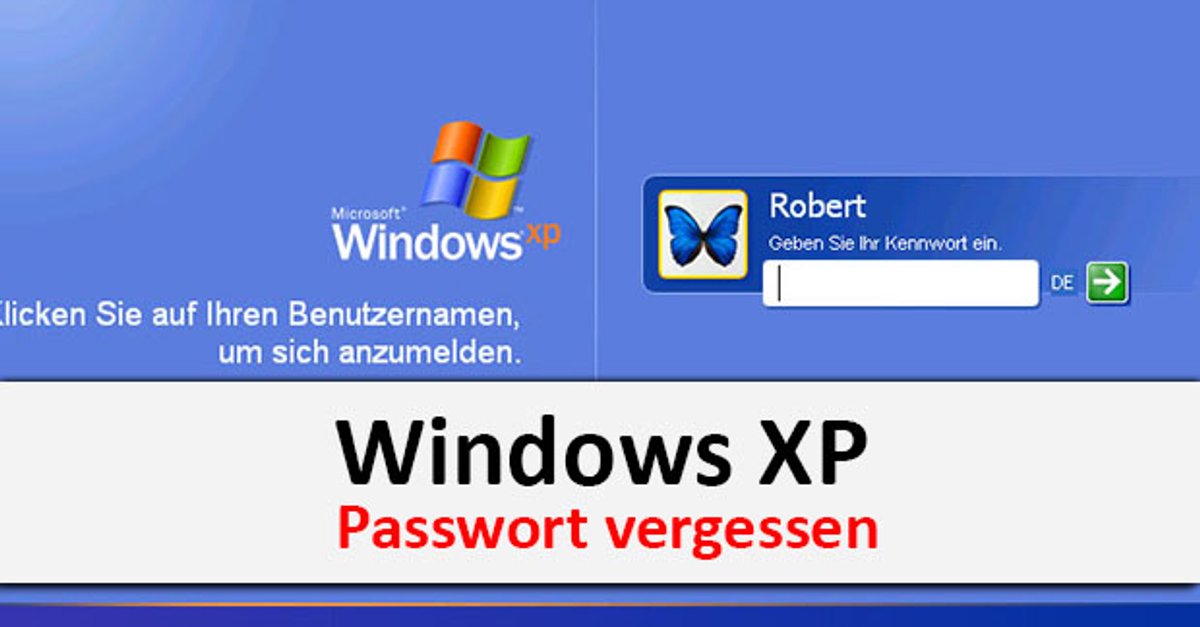 Nachdem das Passwort nicht ausgelesen werden kann, muss das Kennwort des Benutzerkontos gelöscht werden um sich wieder Zugang zum System zu verschaffen. Someone please advise Regards Hi, I was hoping someone could help me. I mention this free password reset tool here for the sake of completeness and because it is quite famous. Note: While you may be used to seeing the drive Windows 7 is installed on as C: while working from within Windows, most computers are set up with a small recovery drive that's normally hidden from view. I read through the emails. Thanks Rather than learning a new computer language, or footing out dollars for software that takes forever to download and install, you might want to consider using the label on your computer's hard disc.
Next
kennwort Heimnetzwerk
The reason we need it is because i draw alot digitally on photoshop, but to run the programme i need to run it as admin and put the passwird in. Sometimes setting a new password doesn't work; in this case, just set an empty password. Once you have entered these commands, be brave and boot-down. Did I forget to say thank you? Best of luck and Aloha Hey guy i to forgot my password from both admins on vista. Has anyone found another solution please let me know.
Next
Windows XP Kennwort / Windows 7 Passwort vergessen
This includes popular third-party bootable recovery media, installation or recovery media designed for later versions of Windows, etc. It's very easy as this software have wizard based interface for that. I have a netbook running Win 7, which does not have a cd drive. Akward, but it surely works! If the other user is an admin that knows their password, they can use their own account to give you a new password. Restore Windows 7 or Windows 8 to a previous state If you configured a new password recently and can still remember the password you used before, then you can restore Windows to a point in time before you changed the password. Below you will learn how to enable the built-in admin account in Windows 7 and Vista.
Next
Reset Windows 7 Password with easy
Please select your language from the bottom left corner on the Microsoft Community page to post your question in the language of your choice. This can be beneficial to other community members reading the thread. This can be beneficial to other community members reading the thread. You will have access to all the files of the previous installation. Stored credentials in the and will also no longer be available.
Next
Windows XP Kennwort / Windows 7 Passwort vergessen
Even if you don't have to reset a password now, you should get acquainted with this issue. Recently I changed the password on my fiance's computer and I thought I remembered what it was, but it turned out that I didn't. So just take it into use, your Windows 7 forgotten admin password will be removed instantly. Server3 is 2012 and you need to change your password there. I've tried 50 different ways and even those little simple ways. In most cases I reckon it's best to take the learning experience, and back out of the earlier decision.
Next
chntpw
Then I connect to station B from station A again with Remote Desktop. Now I need to get a password program to recover or remove the forgotten password. Just make sure that you don't overwrite the original Windows installation during the Windows setup. Keep your Windows user accounts and password in safe place. Gerade wenn man einen gewissen Zeitraum seinen kennwortgeschützten Computer nicht verwendet hat, kann bereits die falsche Schreibweise des Passwortes den Zugang zu dem eigenen Computer verwehren. I don't think most realize how simple this is. However, you can change the corresponding registry to archive the task.
Next